When planning a city trip to Istanbul, you may want to take a look at the opening hours of Istanbul's main tourist attractions so you don't find yourself standing in front of a closed door.
Sightseeing spots such as the Hagia Sophia, Blue Mosque, Süleymaniye Mosque, Topkapi Palace and its Harem, Spice Bazaar, Grand Bazaar, Dolmabahçe Palace and the Basilica Cistern all have their own closing days and slightly different operating hours.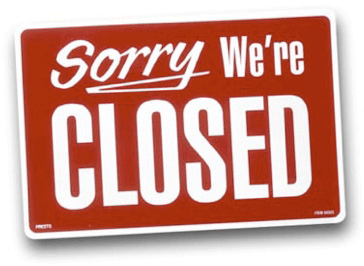 Please also consult the list of National, Official and Religious holidays in Turkey. Especially religious holidays vary from year to year.
Below you'll find an overview (in alphabetical order) of what is open when and how long.
Archaeological Museums (Arkeoloji Müzeleri)
Open: daily from 09.00 – 17.00, no entrance after 16.00
Closed: Monday, and until 12.00 on the first day of religious holidays
Basilica Cistern (Yerebatan Sarnıcı)
Open: daily from 09.00 – 17.30
Closed: until 13.00 on the first day of religious holidays
Big Palace Mosaic Museum (Büyük Saray Çinileri Müzesi)
Open: daily from 09.00 – 16.30
Closed: Monday, and until 13.00 on the first day of religious holidays
Blue Mosque (Sultanahmet Camii)
Open: daily from 09.00 till dusk
Closed: 30 min before until 30 min after prayer time, 2 hours during Friday noon prayer
Çadır Pavilion (Çadır Köşkü)
Open: daily from 09.00 – 22.00
Closed: no closing days
Dolmabahçe Palace (Dolmabahçe Sarayı)
Open: daily from 09.00 – 16.00
Closed: Monday, Thursday, January 1st and the first days of religious holidays
Egyptian or Spice Bazaar (Mısır Çarşısı)
Open: daily from 08.00 – 19.00


Closed: Sunday, October 29th and the full duration of religious holidays
Fethiye Museum (Fethiye Müzesi)
Open: daily from 09.00 – 16.30
Closed: Wednesday, and until 13.00 on the first day of religious holidays
Fortress of Europe (Rumeli Hisarı)
Open: daily from 09.00 – 16.30, no entrance after 16.00
Closed: Wednesday, and until 13.00 on the first day of religious holidays
Fortress of Seven Towers (Yedikule Hisarı)
Open: daily from 08.00 – 16.00
Closed: no closing days
Galata Tower (Galata Kulesi)
Open: daily from 09.00 – 20.00
Closed: no closing days
Grand Bazaar (Kapalı Çarşı)
Open: daily from 08.30 – 19.00


Closed: Sunday, October 29th and the full duration of religious holidays
Hagia Sophia (Ayasofya Müzesi)
Open: daily from 09.00 – 17.00
Closed: Monday, and until 13.00 on the first day of religious holidays
Harem (Harem)
Open: daily from 09.30 – 17.00, lunch break from 12.00 – 12.30
Closed: Tuesday, and until 12.00 on the first day of religious holidays
Imperial Porcelain Factory (Yıldız Porselen Fabrikası)
Open: daily from 09.00 – 12.00 and 13.00 – 17.00
Closed: Saturday, Sunday, and until 13.00 on the first day of religious holidays
Kariye Museum (Kariye Müzesi)
Open: daily from 09.00 – 16.30
Closed: Wednesday, and until 13.00 on the first day of religious holidays
Malta Pavilion (Malta Köşkü)
Open: daily from 09.00 – 22.00
Closed: no closing days
Süleymaniye Mosque (Süleymaniye Camii)
Open: daily from 09.00 – 17.30
Closed: during prayer time


Note: due to restoration, till 2010 only a small part of the mosque is open

Şale Pavilion (Şale Köşkü)
Open: daily from 10.00 – 16.00
Closed: Monday and Thursday
Topkapi Palace (Topkapı Sarayı)
Open: daily from 09.00 – 17.00
Closed: Tuesday, and until 12.00 on the first day of religious holidays
Turkish & Islamic Art Museum (Türk İslam Eserleri Müzesi)
Open: daily from 09.30 – 16.30
Closed: Monday, and until 13.00 on the first day of religious holidays
Tünel (Tünel)
Open: daily from 07.00 – 21.00
Closed: no closing days
Yıldız Palace (Yıldız Sarayı)
Open: daily from 09.30 – 16.30
Closed: Tuesday, and until 13.00 on the first day of religious holidays
Yıldız Park (Yıldız Korusu)
Open: day and night
Closed: no closing days