When & Why Visit Istanbul?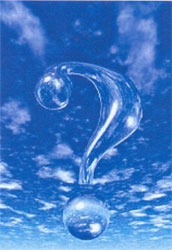 This is a question people often ask or mail me about. The problem is that there is no straightforward answer to that one. It's all a matter of preference – and opportunity. Some people are in favor of cold winter days, some like it sizzling hot and dry. Others prefer the mild conditions of spring and autumn. But when do things dry and heat up in Istanbul? Is winter really a winter like we know it – with snow and temperatures below zero? And define hot?
Besides the weather, there are of course also other variables to consider. Such as the top tourist season – which you of course want to avoid if possible. Or are there exceptional years that will attract an extra amount of tourists? Maybe you would like to be around when a certain exhibition or festival takes place?
To all these questions I'll try to provide you with as much information as possible so you can decide the best time to plan your city trip. Even as detailed as what day of the week you'll find most of the tourist attractions open – or closed.