Etiquette & Customs in Istanbul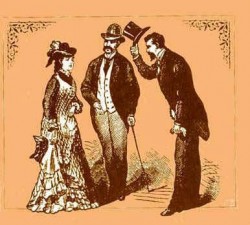 Under the Ottoman Empire, Turkish etiquette was very formal. After founding the Turkish Republic, Atatürk tried to loosen the behavioral codes a bit. Nevertheless, glimpses of the traditional customs still come through, certainly in the form of social etiquette.
Certain aspects of these rules, embedded in contemporary Turkish culture, may seem strange to you – the foreign visitor. Especially if you have never travelled to a Muslim country before.
Keep in mind that they honor a guest visiting their country, a rare thing in the 21st century. They will do anything to make you feel at home, accommodate and help you and show off their famous hospitality.
If you keep the following etiquette and customs rules in mind, you will not only show a token of appreciation, Turks will respect you even more.