In my previous post, I described some basic guidelines to stay healthy while enjoying the city.
Today, we'll be focusing on how to survive in Istanbul's traffic, what to do if you experience small or more serious discomforts and how to locate the Tourist Police.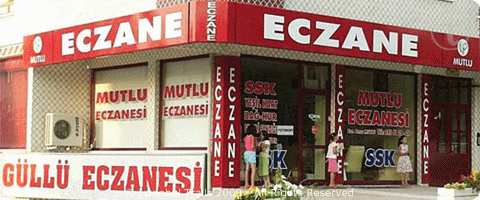 Cars rules in Istanbul
Streets are clogged all day, all year round and the cacophony of horns soon recedes from an unbearable din to background noise as you acclimatize. Turkey has a high rate of traffic accidents and a fair proportion of them involve pedestrians. The bad news is that the majority of accidents are blamed on these hapless pedestrians and unless you are knocked down while on a pedestrian crossing or pavement, you have no rights in the eyes of the law. Be careful when crossing the street. Even when the pedestrian traffic light turns green, never blindly start crossing the street immediately. Always wait a second or two longer, just in case. Don't say I didn't warn you!
Medical Attention – Small Discomforts
If you experience small discomforts (diarrhea, sour throat, cold) or are in need of medicines, you may want to drop by a pharmacy (eczane). Pharmacies are widely spread in Istanbul and very recognizable. Pharmacists in tourist areas often have a good knowledge of English, are well educated and are very eager to help you.
Medical Attention – More Serious Discomforts
If your condition cannot be treated by a pharmacist or needs the attention of a doctor, you have a few options. First of all there are the so called poliklinik's. These are public hospitals. Expect long queues and basic facilities as they provide treatment almost for free. Another option is a visit to one of the private hospitals (see indent for three of them). These hospitals are very well equipped, their entrances can compete with those of 5-star hotels, their staff is fluent in one or more foreign languages, but unfortunately, they charge fees accordingly.
God forbid that you or one of your travel partners gets involved in an emergency situation, but if such an unfortunate event should happen, the ambulance will most likely take the victim to the Taksim İlk Yardım Hastanesi (Taksim First Aid Hospital), located across the German Hospital.
Private Hospitals

Alman Hastanesi (German Hospital)
Sıraselviler Caddesi No:119
Taksim
Tel: (0212) 293 21 50
http://almanhastanesi.com.tr/

Amerikan Hastanesi (American Hospital)
Güzelbahçe Sokak No:20
Nişantaşı
Tel: (0212) 444 37 77
http://www.amerikanhastanesi.com.tr/

Florence Nightingale Hastanesi (Florence Nightingale Hospital)
Abide-i Hürriyet Caddesi No:290
Sişli
Tel: (0212) 224 49 50
http://www.florence.com.tr/

Taksim İlk Yardım Hastanesi (Taksim First Aid Hospital)
Sıraselviler Caddesi No:1
Taksim
Tel: (0212) 252 43 00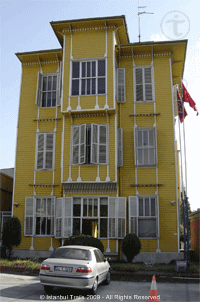 Travel Insurance
Before travelling to Istanbul, check with your local health services whether they refund medical treatments received in Turkey. If this is not the case, I strongly recommend you to take an additional insurance for medical treatment and repatriation for the duration of your stay.
Tourist Police
The police are omnipresent in the streets of Istanbul. Unfortunately, most of them don't speak English (or any other foreign language for that matter). To serve the thousands of tourists that visit the metropolitan every year, they created the Tourist Police. These officers speak one or two European languages. Their yellow police station is located in Sultanahmet, across the entrance of the Basilica Cistern.