A city-trip to Istanbul doesn't require any special vaccinations or health preparations, as long as you observe a few basic guidelines. The same applies to personal safety. Istanbul is as safe as any other major European city, if not safer. Visitors rarely become the victim of violence or theft, certainly when they stay away from suburbs, in particular those along the old city walls.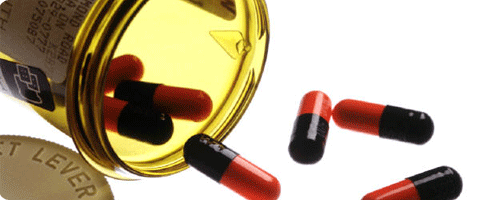 Useful Information
Emergency phone numbers:
Police: 155
Ambulance: 112
Tourist Police:
Yerebatan Caddesi 6, Sultanahmet. Tel: 527 45 03
Vaccinations
Although a city-trip to Istanbul doesn't require any special vaccinations, most governments and travel agents will recommend you to be immune to Hepatitis A & B, Tetanus, Diphtheria, Polio and Typhus. It is probably even common sense to be protected against most of these diseases in your own country, so why not use this city-trip as an excuse to get it over with.
Basic Precautions
The main inconvenience tourists may experience while visiting Istanbul is diarrhea. According to my pharmacist here, this is usually caused by sudden exposure to hot weather and the consumption of more oily (and spicy) food than back home.
If you have a weak stomach and to reduce the risk of diarrhea, you can take some pills of Ercefuryl a few days before departure to get your intestines in optimal shape. While exploring the city avoid half-baked meat, pre-prepared food (especially sea-food sold on street-corners) and diary products (with the exception of yoghurt of course).
If you do get diarrhea, get a hold of the medicine Ercefuryl (to restore the intestine flora) and Immodium (to stop excessive visits to the bathroom). Do read their instructions carefully before usage! In the meanwhile, drink a lot of water (room temperature) or flat coke (without gas). For the time being, stay away from exotic or oily food and eat bread and yoghurt.

It is not recommended to use water from the tap for drinking purposes. Although the water is clean, as a result of the filter process, it has a strange taste and smell to it. Bottles of mineral water are very cheap and on sale everywhere. There is no need to brush your teeth with mineral water though. It is also safe to consume ice-cubes in drinks since they are produced with mineral water.
Istanbul's municipality puts in a big effort to reduce the amount of mosquitoes, and is very successful at it. You may even from time to time, especially in the evening, see small municipality trucks drive through the streets, spraying mosquito repellent products into the air. Nevertheless, it may be a good idea to bring repellent products (spray, lotion or gel) with you. Mosquito-bites are annoying but not dangerous.
Stray cats and dogs are common in the streets of Istanbul. Most of these animals will avoid contact with humans and are merely looking for food. Although they are rarely aggressive, you better don't try to pet them. Trust me, I found out the hard way. In case you do get scratched by a cat, just clean out the wound with water and soap. On the other hand, if you get bitten by an animal, it's wise to have a doctor examine it for rabies. A yellow tag on a dog's ear means he has vaccinated.
Pick Pocketing and Earthquakes
Turks are very honest people and will put in a big effort to return lost items to its owner. Therefore, if you loose something, go back to where you last had the object or visit the Tourist Police office. Of course, the crowded streets of Istanbul remain a small paradise for pickpockets. Do as the Turks do, and carry your wallet in the front pockets of your pants, wear your handbags within eyesight and carry back-packs the other way round.
In recent years, Istanbul has sporadically been the scene of terrorist attacks. Although small in size and number, be extra alert when visiting public markets and while passing trash-containers, since they have been targeted in the past.
Finally, as you may know, Istanbul is located in an earthquake-sensitive zone. As recent as 1999 it got hit hard by one, measuring 7,6 on the Richter scale. But don't let this scare you. As a tourist, you'll be travelling in areas surrounded by monuments that have withstood multiple earthquakes already. The subsoil of these areas is solid rock and therefore pretty earthquake resistant. As for hotels, the modern ones are all earthquake-proof as well.
Read more in: Safety First: Health & Security – Part 2