Istanbul has six Tourist Information Offices (Turist Danışma Ofisi), which are all located on the European side. To provide you with an accurate overview, I contacted each and every one of them.
As it turned out, the different offices have varying opening hours. Moreover, while most open their doors every day, due to a shortage of English-speaking staff, exceptionally they may be forced to close the office briefly anyway.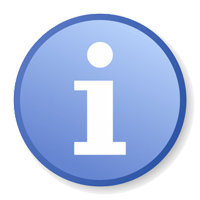 What kind of information can you obtain from a tourist information office? Every time I asked this question, the first answer I received was: brochures, plenty of brochures. And indeed, the offices are packed with piles of free brochures, about tourist attractions in Istanbul as well as the rest of Turkey.
But they can also provide you with answers to specific tourist related questions, such as "Where can I find…?", "What are the opening hours of…?", "I'm lost, how can I get to…?", "I'm hungry, where can I eat the best…?", etc.
They are ready to answer thousands of different questions you can come up with. Be prepared though, since they are overwhelmed by 'customers' just like you, their answers will be short and to the point, which may give you the impression they are a bit rude.
Overview of the offices in Istanbul
Atatürk Havalimanı
Location: Atatürk Airport – Yeşilköy (small desk after passing customs)
Open: daily from 08.00 – 23.00
Tel.: +90 212 465 31 51 – +90 212 465 35 47
Taksim Hilton Otel
Location: Hilton Hotel – Elmadağ / Taksim (Hilton Hotel entrance)
Open: daily from 08.30 – 16.45, closed on Sundays
Tel.: +90 212 233 05 92
Sultanahmet
Location: At Meydanı – Sultanahmet (on the Hippodrome)
Open: daily from 09.00 – 17.00
Tel.: +90 212 518 18 02
Sirkeci
Location: Sirkeci Tren İstasyonu – Sirkeci (Sirkeci Train Station)
Open: daily from 09.00 – 17.00
Tel.: +90 212 511 58 88
Beyazıt
Location: Beyazıt Meydanı – Beyazıt (Beyazıt square)
Open: daily from 08.30 – 18.00
Tel.: +90 212 522 49 02
Karaköy
Location: Karaköy Limanı – Karaköy (inside cruise ship terminal)
Open: couldn't get confirmation, probably upon arrival of a cruise ship
Tel.: +90 212 249 57 76