After passing the border control and being let into the country, you normally go look for your luggage and head for the exit. But hold your horses, there is still a small surprise ahead. At the Atatürk International Airport of Istanbul, you can also buy duty-free goods upon arrival. Although you can experience this opportunity in more airports around the globe these days, it was a first for me in 2001. And the surprise didn't stop there!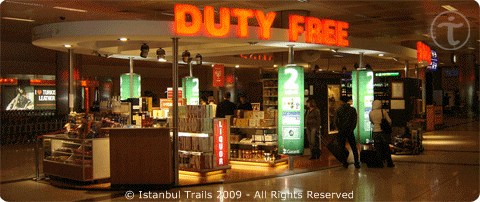 Not only can you buy tax-free items upon arrival, some of the goods you purchase on Turkish soil don't count for the normal duty-free allowance. Let me give you an overview.
Normal Duty-Free Allowance
The following goods may be imported into Turkey without incurring customs duty:
200 cigarettes and 50 cigars or 200g of tobacco and 200 cigarette papers or 50g of chewing tobacco or 200g of pipe tobacco or 200g of snuff tobacco.
Five bottles (of 1 liter each) or seven bottles ( of 700 ml each) of wine and/or spirits.
Reasonable amounts of coffee and tea.
Five bottles (up to 120 ml each) of perfume.
Gifts up to a value of € 255 (or equivalent).
Electronic articles up to a value of € 255 (or equivalent)
Extra Duty-Free Allowance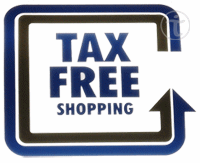 If purchased upon arrival at one of the duty-free shops in the airport, an extra 400 cigarettes, 100 cigars and 500g of pipe tobacco may be imported. I don't know whether this rule has been invented because Turks are still among the world's heaviest smokers, but you can abuse it if you want. And in case you forgot or had no time to purchase duty-free goods when departing, you can still catch up on your shopping here.
Prohibited Items
Drugs, soft or hard! Turkey has strict laws against the use, possession or trafficking of illegal drugs. If you are convicted of any of these offences, you can expect to receive a severe fine and/or a prison sentence up to 24 years. So make sure you keep a close eye on your luggage at all times!
Furthermore, sharp implements and weapons are also prohibited, but that goes without saying. You probably won't even make it to the airplane anyway.