Things to See & Do in Istanbul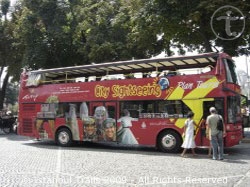 Not only is Istanbul a giant world city, it's also very old. This combination results in a vast amount of must-see (historical) sightseeing spots. Museums, mosques, churches, castles, archaeological sites, parks, bazaars or simply interesting towns, Istanbul has it all.
The drawback of such an abundance of things to see or do in Istanbul is that you'll probably have to make choices. Chances are that your city trip simply won't last long enough to fit it all in.
Below you'll find an overview of the main attractions, grouped by type. Soon we'll also offer an overview of things to see and do in Istanbul by location. You may also find our photo and video gallery helpful while deciding what to see first.
Museums
Palaces
Mosques
Places of Interest
Princes' Islands
Shopping
Just Beyond Istanbul